The Psychology of Conspiracy Deniers
The Psychology of Conspiracy Deniers.
Tap News / ian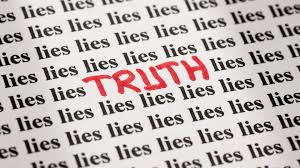 Courtesy of pete fairhurst.On The Psychology Of The Conspiracy DenierA closer look at the class that mocks.
Tim Foyle
Why is it that otherwise perfectly intelligent, thoughtful and rationally minded people baulk at the suggestion that sociopaths are conspiring to manipulate and deceive them? And why will they defend this ill-founded position with such vehemence?
History catalogues the machinations of liars, thieves, bullies and narcissists and their devastating effects. In modern times too, evidence of corruption and extraordinary deceptions abound.
We know, without question, that politicians lie and hide their connections and that corporations routinely display utter contempt for moral norms – that corruption surrounds us.
We know that revolving doors between the corporate and political spheres, the lobbying system, corrupt regulators, the media and judiciary mean that wrongdoing is practically never brought to any semblance of genuine justice.
We know that the press makes noise about these matters occasionally but never pursues them with true vigour.
We know that in the intelligence services and law enforcement wrongdoing on a breathtaking scale is commonplace and that, again, justice is never forthcoming.
We know that governments repeatedly ignore or trample on the rights of the people, and actively abuse and mistreat the people. None of this is controversial.
So exactly what is it that conspiracy deniers refuse to acknowledge with such fervour, righteousness and condescension? Why, against all the evidence, do they sneeringly and contemptuously defend the crumbling illusion that 'the great and good' are up there somewhere, have everything in hand, have only our best interests at heart, and are scrupulous, wise and sincere? That the press serves the people and truth rather than the crooks? That injustice after injustice result from mistakes and oversights, and never from that dread word: conspiracy?
What reasonable person would continue to inhabit such a fantasy world?
The point of disagreement here is only on the matter of scale. Someone who is genuinely curious about the plans of powerful sociopaths won't limit the scope of their curiosity to, for example, one corporation, or one nation. Why would they? Such a person assumes that the same patterns on display locally are likely to be found all the way up the power food chain. But the conspiracy denier insists this is preposterous.
Why?
It is painfully obvious that the pyramidical societal and legal structures that humanity has allowed to develop are exactly the kind of dominance hierarchies that undoubtedly favour the sociopath. A humane being operating with a normal and healthy cooperative mindset has little inclination to take part in the combat necessary to climb a corporate or political ladder.
So what do conspiracy deniers imagine the 70 million or more sociopaths in the world do all day, born into a 'game', in which all the wealth and power are at the top of the pyramid, while the most effective attributes for 'winning' are ruthlessness and amorality? Have they never played Monopoly?
Sociopaths do not choose their worldview consciously, and are simply unable to comprehend why normal people would put themselves at such an incredible disadvantage by limiting themselves with conscientiousness and empathy, which are as beyond the understanding of the sociopath as a world without them are to the humane being.
All the sociopath need do to win in the game is lie publicly whilst conspiring privately. What could be simpler? In 2021, to continue to imagine that the world we inhabit is not largely driven by this dynamic amounts to reckless naiveté bordering on insanity. Where does such an inadvertently destructive impulse originate?
The infant child places an innate trust in those it finds itself with – a trust which is, for the most part, essentially justified. The infant could not survive otherwise.
In a sane and healthy society, this deep instinct would evolve as the psyche developed. As self-awareness, the cognitive and reasoning abilities and scepticism evolved in the individual, this innate trust impulse would continue to be understood as a central need of the psyche. Shared belief systems would exist to consciously evolve and develop this childish impulse in order to place this faith somewhere consciously – in values and beliefs of lasting meaning and worth to the society, the individual, or, ideally, both.
Reverence and respect for tradition, natural forces, ancestors, for reason, truth, beauty, liberty, the innate value of life, or the initiating spirit of all things, might all be considered valid resting places in which to consciously place our trust and faith – as well as those derived from more formalised belief systems.
Regardless of the path taken to evolve and develop a personal faith, it is the bringing of one's own consciousness and cognition to this innate impulse that is relevant here. I believe this is a profound responsibility – to develop and cultivate a mature faith – which many are, understandably, unaware of.
What occurs when there is a childish need within us which has never evolved beyond its original survival function of trusting those in our environment who are, simply, the most powerful; the most present and active? When we have never truly explored our own psyches, and deeply interrogated what we truly believe and why? When our motivation for trusting anything or anyone goes unchallenged? When philosophy is left to the philosophers?
I suggest the answer is simple, and that the evidence of this phenomenon and the havoc it is wreaking is all around us: the innate impulse to trust the mother never evolves, never encounters and engages with its counterbalance of reason (or mature faith), and remains forever on its 'default' infant setting.
While the immature psyche no longer depends on parents for its well-being, the powerful and motivating core tenet I have described remains intact: unchallenged, unconsidered and undeveloped. And, in a world in which stability and security are distant memories, these survival instincts, rather than being well-honed, considered, relevant, discerning and up to date, remain, quite literally, those of a baby. Trust is placed in the biggest, loudest, most present and undeniable force around, because instinct decrees that survival depends on it.
And, in this great 'world nursery', the most omnipresent force is the network of institutions which consistently project an unearned image of power, calm, expertise, concern and stability.
In my view, this is how conspiracy deniers are able to cling to and aggressively defend the utterly illogical fantasy that somehow – above a certain undefined level of the societal hierarchy – corruption, deceit, malevolence and narcissism mysteriously evaporate. That, contrary to the maxim, the more power a person has, the more integrity they will inevitably exhibit. These poor deluded souls essentially believe that where personal experience and prior knowledge cannot fill in the gaps in their worldview – in short, where there is a barred door – mummy and daddy are behind it, working out how best to ensure that their little precious will be comfortable, happy and safe forever.
This is the core, comforting illusion at the root of the conspiracy denier's mindset, the decrepit foundation upon which they build a towering castle of justification from which to pompously jeer at and mock those who see otherwise.
This explains why it is that the conspiracy denier will attack any suggestion that the caregiving archetype is no longer present – that sociopaths are behind the barred door, who hold us all in utter contempt or disregard us completely. The conspiracy denier will attack any such suggestion as viciously as if their survival depended on it – which, in a way, within the makeup of their unconscious and precarious psyche, it does.
Their sense of well-being, of security, of comfort, even of a future at all, is completely (and completely unconsciously) invested in this fantasy. The infant has never matured, and, because they are not conscious of this, other than as a deep attachment to their personal security, they will fiercely attack any threat to this unconscious and central aspect of their worldview.
The tediously common refrain from the conspiracy denier is, 'there couldn't be a conspiracy that big'.
The simple retort to such a self-professed expert on conspiracies is obvious: how big?
The biggest 'medical' corporations in the world can go for decades treating the settling of court cases as mere business expenses, for crimes ranging from the suppressing of adverse test events to multiple murders resulting from undeclared testing to colossal environmental crimes.
Governments perform the vilest and most unthinkable 'experiments' (crimes) on their own people without consequence.
Politicians habitually lie to our faces, without consequence.
And on and on. At what point, exactly, does a conspiracy become so big that 'they' just couldn't get away with it, and why? I suggest it's at the point where the cognitive ability of the conspiracy denier falters, and their unconscious survival instinct kicks in. The point at which the intellect becomes overwhelmed with the scope of events and the instinct is to settle back into the familiar comforting faith known and cultivated since the first moment one's lips found the nipple. The faith that someone else is dealing with it – that where the world becomes unknown to us, a powerful and benevolent human authority exists in which we have only to place our faith unconditionally in order to guarantee eternal emotional security.
This dangerous delusion may be the central factor placing humanity's physical security and future in the hands of sociopaths.
To anyone in the habit of dismissing people who are questioning, investigative and sceptical as tin foil hat wearing, paranoid, science-denying Trump supporters, the question is: what do you believe in? Where have you placed your faith and why? How is it that while no one trusts governments, you appear to trust nascent global governanceorganisations without question? How is this rational?
If you are placing faith in such organisations, consider that in the modern global age, these organisations, as extraordinarily well presented as they are, are simply grander manifestations of the local versions we know we can't trust. They are not our parents and demonstrate no loyalty to humane values. There is no reason to place any faith whatsoever in any of them.
If you haven't consciously developed a faith or questioned why you believe as you do to some depth, such a position might seem misanthropic, but in truth, it is the opposite. These organisations have not earned your trust with anything other than PR money and glossy lies. True power remains, as ever, with the people.
There is a reason why Buddhists strongly advise the placing of one's faith in the Dharma, or the natural law of life, rather than in persons, and that similar refrains are common in other belief systems.
Power corrupts. And, in the world today, misplaced and unfounded trust could well be one of the greatest sources of power there is.
Massive criminal conspiracies exist. The evidence is overwhelming. The scope of those currently underway is unknown, but there is no reason to imagine, in the new global age, that the sociopathic quest for power or the possession of the resources required to move towards it is diminishing. Certainly not while dissent is mocked and censored into silence by gatekeepers, 'useful idiots', and conspiracy deniers, who are, in fact, directly colluding with the sociopathic agenda through their unrelenting attack on those who would shine a light on wrongdoing.
It is every humane being's urgent responsibility to expose sociopathic agendas wherever they exist – never to attack those who seek to do so.
Now, more than ever, it is time to put away childish things, and childish impulses, and to stand up as adults to protect the future of the actual children who have no choice but to trust us with their lives.
This essay has focussed on what I consider to be the deepest psychological driver of conspiracy denial.
There are certainly others, such as the desire to be accepted; the avoidance of knowledge of, and engagement with, the internal and external shadow; the preservation of a positive and righteous self-image: a generalised version of the 'flying monkey' phenomenon, in which a self-interested and vicious class protect themselves by coalescing around the bully; the subtle unconscious adoption of the sociopathic worldview (e.g. 'humanity is the virus'); outrage addiction/superiority complex/status games; a stunted or unambitious intellect that finds validation through maintaining the status quo; the dissociative protective mechanism of imagining that crimes and horrors committed repeatedly within our lifetime are somehow not happening now, not 'here'; and plain old fashioned laziness and cowardice.
My suggestion is that, to some degree, all of these build on the foundation of the primary cause I've outlined here.
Original Article: https://tapnewswire.com/2021/03/the-psychology-of-conspiracy-deniers/
—————-
Dylan Eleven | Truth11.com
Relating to the above article, the following is from the CIA document Silent Weapons for Quiet Wars An Introduction Programming Manual Operations Research Technical Manual TW-SW7905.1
This document outlines to new CIA operatives the Third World War that has been silently being waged against humanity for decades. This document is actually a declaration of war against us.
It is literally stated in its text. You can read the entire document Here
The document (written in the seventies):
The Artificial Womb
From the time a person leaves its mother's womb, its every effort is directed towards building, maintaining, and withdrawing into artificial wombs, various sorts of substitute protective devices or shells.The objective of these artificial wombs is to provide a stable environment for both stable and unstable activity; to provide a shelter for the evolutionary processes of growth and maturity – i.e., survival; to provide security for freedom and to provide defensive protection for offensive activity.
This is equally true of both the general public and the elite. However, there is a definite difference in the way each of these classes go about the solution of problems.
The Political Structure of a Nation – Dependency
The primary reason why the individual citizens of a country create a political structure is a subconscious wish or desire to perpetuate their own dependency relationship of childhood. Simply put, they want a human god to eliminate all risk from their life, pat them on the head, kiss their bruises, put a chicken on every dinner table, clothe their bodies, tuck them into bed at night, and tell them that everything will be alright when they wake up in the morning.This public demand is incredible, so the human god, the politician, meets incredibility with incredibility by promising the world and delivering nothing. So who is the bigger liar? the public? or the "godfather"?
This public behavior is surrender born of fear, laziness, and expediency. It is the basis of the welfare state as a strategic weapon, useful against a disgusting public.
Action/Offense
Most people want to be able to subdue and/or kill other human beings which disturb their daily lives, but they do not want to have to cope with the moral and religious issues which such an overt act on their part might raise. Therefore, they assign the dirty work to others (including their own children) so as to keep the blood off their hands. They rave about the humane treatment of animals and then sit down to a delicious hamburger from a whitewashed slaughterhouse down the street and out of sight. But even more hypocritical, they pay taxes to finance a professional association of hit men collectively called politicians, and then complain about corruption in government.
Responsibility
Again, most people want to be free to do the things (to explore, etc.) but they are afraid to fail.The fear of failure is manifested in irresponsibility, and especially in delegating those personal responsibilities to others where success is uncertain or carries possible or created liabilities (law) which the person is not
prepared to accept. They want authority (root word – "author"), but they will not accept responsibility or liability. So they hire politicians to face reality for them.
Summary
The people hire the politicians so that the people can:
obtain security without managing it.
obtain action without thinking about it.
inflict theft, injury, and death upon others without having to contemplate either life or death.
avoid responsibility for their own intentions.
obtain the benefits of reality and science without exerting themselves in the discipline of facing or learning either of these things.
They give the politicians the power to create and manage a war machine to:
provide for the survival of the nation/womb.
prevent encroachment of anything upon the nation/womb. destroy the enemy who threatens the nation/womb. destroy those citizens of their own country who do not conform for the sake of stability of the nation/womb.
Politicians hold many quasi-military jobs, the lowest being the police which are soldiers, the attorneys and C.P.A.s next who are spies and saboteurs (licensed), and the judges who shout orders and run the closed union military shop for whatever the market will bear. The generals are industrialists. The "presidential" level of commander-in-chief is shared by the international bankers. The people know that they have created this farce and financed it with their own taxes (consent), but they would rather knuckle under than be the hypocrite.Thus, a nation becomes divided into two very distinct parts, a docile sub-nation [great silent majority] and a political sub-nation. The political sub-nation remains attached to the docile sub- nation, tolerates it, and leaches its substance until it grows strong enough to detach itself and then devour its parent.
The Draft (As military service)
Few efforts of human behavior modification are more remarkable or more effective than that of the socio-military institution known as the draft. A primary purpose of a draft or other such institution is to instill, by intimidation, in the young males of a society the uncritical conviction that the government is omnipotent. He is soon taught that a prayer is slow to reverse what a bullet can do in an instant. Thus, a man trained in a religious environment for eighteen years of his life can, by this instrument of the government, be broken down, be Enforcement
Factor I
As in every social system approach, stability is achieved only by understanding and accounting for human nature (action/reaction patterns). A failure to do so can be, and usually is, disastrous.As in other human social schemes, one form or another of intimidation (or incentive) is essential to the success of the draft. Physical principles of action and reaction must be applied to both internal and external subsystems.
To secure the draft, individual brainwashing/programming and both the family unit and the peer group must be engaged and brought under control.
Factor II – Father
The man of the household must be housebroken to ensure that junior will grow up with the right social training and attitudes. The advertising media, etc., are engaged to see to it that father-to-be is pussy-whipped before or by the time he is married. He is taught that he either conforms to the social notch cut out for him or his sex life will be hobbled and his tender companionship will be zero. He is made to see that women demand security more than logical, principled, or honorable behavior.By the time his son must go to war, father (with jelly for a backbone) will slam a gun into junior's hand before father will risk the censure of his peers, or make a hypocrite of himself by crossing the investment he has in his own personal opinion or self-esteem. Junior will go to war or father will be embarrassed. So junior will go to war, the true purpose not withstanding.
Factor III – Mother
The female element of human society is ruled by emotion first and logic second. In the battle between logic and imagination, imagination always wins, fantasy prevails, maternal instinct dominates so that the child comes first and the future comes second. A woman with a newborn baby is too starry-eyed to see a wealthy man's cannon fodder or a cheap source of slave labor. A woman must, however, be conditioned to accept the transition to "reality" when it comes, or sooner.As the transition becomes more difficult to manage, the family unit must be carefully disintegrated, and state-controlled public education and state-operated child-care centers must be become more common and legally enforced so as to begin the detachment of the child from the mother and father at an earlier age. Inoculation of behavioral drugs [Ritalin] can speed the transition for the child (mandatory). Caution: A woman's impulsive anger can override her fear. An irate woman's power must never be underestimated, and her power over a pussy-whipped husband must likewise never be underestimated. It got women the vote in 1920.
Factor IV – Junior
The emotional pressure for self-preservation during the time of war and the self-serving attitude of the common herd that have an option to avoid the battlefield – if junior can be persuaded to go – is all of the pressure finally necessary to propel Johnny off to war. Their quiet blackmailings of him are the threats: "No sacrifice, no friends; no glory, no girlfriends."
Factor V – Sister
And what about junior's sister? She is given all the good things of life by her father, and taught to expect the same from her future husband regardless of the price.
Factor VI – Cattle
Those who will not use their brains are no better off than those who have no brains, and so this mindless school of jelly-fish, father, mother, son, and daughter, become useful beasts of burden or trainers of the same.
Document here:
---
About this entry
You're currently reading "The Psychology of Conspiracy Deniers," an entry on Truth11.com
Published:

March 14, 2021 / 2:34 pm
Category:
Tags: