Evergreen Human Trafficking
Via Mascarelli Patriot Network on Telegram
Ghislaine Maxwell's husband, Scott Borgerson, is the CEO of a maritime analytics company. They move shipping containers for a living.
Evergreen is the name of one of the largest integrated shipping infrastructure companies in the world. They move shipping containers for a living.
Even the MSM have started to report the fact that shipping containers are being used to traffick humans. Last month, it was reported:
"Dutch police discovered a torture chamber hidden inside one of several shipping containers in a rural area on the border of the Netherlands and Belgium.
An investigation led the police to a warehouse site with seven shipping containers inside. The containers were lined with soundproofing material and were equipped with cameras, the report said.
Six of the containers could be used to hold people — they had handcuffs on the floor and ceiling as well as chemical toilets.
The police found a stash of instruments including scalpels, pruning shears, saws, pliers, and tape. There were also black cotton bags that could be pulled over the head, police uniforms, and bulletproof vests, a bunch of different types of scissors on a table. The suspects had monitored conversations about torture.
A dentist's chair equipped with wrist and ankle straps was found in one of the containers according to the National Police Corps of the Netherlands" Where have we heard about dentist chairs? If you recall, when police entered Jeffrey Epstein's home they were initially puzzled when they noticed the chair. There is a reason for the usage of dental chairs that I won't go into now.
There is another Evergreen company, Evergreen Aviation, that has a history of human trafficking and a deep connection to the CIA. Evergreen, despite recent financial problems, still keeps one Boeing 747 in Columbus OH and still maintains regular service to Hong Kong. The only terminal that can serve that aircraft is owned by Landmark Aviation.
Landmark Aviation was alleged to have been the company of choice for the CIA's program, known as the "torture taxi". Under that program, people were kidnapped, flown to black sites around the globe and tortured for months or years. European governments were aware of this program and some even issued arrest warrants for CIA officers involved.
The logistics of getting a minor across a border for such purposes would be much less complicated with the help of a Customs facility located in a friendly private facility operated by a company (think Evergreen' shipping containers and private planes) familiar with covert operations and making people disappear. Epstein, Maxwell and her associates like Bill and Killary, are clearly no stranger to navigating these circles.
When Epstein news started to break, somebody tweeted to CNN's Jake Tapper: "This is all going to get so much worse."
Tapper's reply: "Evergreen"
Given that "Evergreen" is the well known Secret Service code word for former First Lady and Secretary of State, Hillary Clinton, Tapper's reference, was an immediate shockwave of confirmation that Jeffrey Epstein and Maxwell's role as procurers, fixers and organizers of the North American chapter of this occultic sex magick practice is about to reveal the full truth about the most powerful, most visible, successful and most wealthy in the upper echelons of the world elite.
Looking at each situation from a singular point of view, it may pass the smell test but when you step back and look at everything, how it all interconnects, it becomes painfully obvious what's happening.
---
Satanist pedophile Bill Gates lives on Evergreen point road.
---
Evergreen child trafficking tunnel called ALICE
Evergreen Line Tunnel Complete 20 Jan 2016
The Evergreen Line Tunnel: Alice Will Make it a Boring Job
Human trafficking going-on's in Coquitlam, BC'
https://www.tricitynews.com/local-news/coquitlam-man-charged-with-human-trafficking-3085060
---
Also recently a major Chinese highway was also blocked by a truck with the Evergreen logo on it.
---
Q mentioned Evergreen
Q Predicted Future In 2018: "Define Evergreen. When Do You Call A Plumber?"
---
The tugboads supposedly first trying to lodge Ever Given were called, "Baraka" (Barack Obama) and Mosaed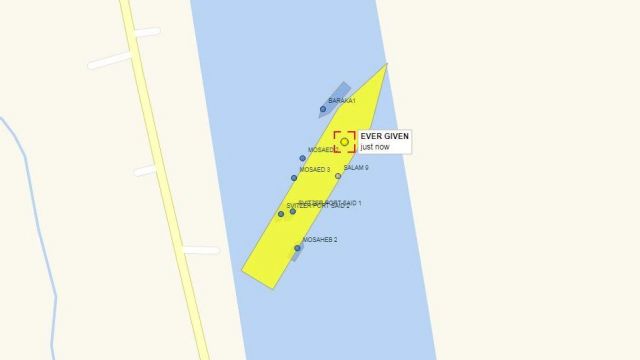 ---
BY AIR, LAND & SEA
The plane crash was flight 666 so many coinkidinks.. someone wants the world watching this company thats for sure
EVA Air is the international airline of Evergreen Group, operating regular flights to over 40 destinations worldwide. EVA Air features full passenger and dedicated cargo operations to North America, Asia, Europe, and Oceania. The parent company of EVA Air, EVA Airways Corporation, has links with the Evergreen Aviation Technologies Corporation, Evergreen Air Services Corporation, and Evergreen Air Cargo Services Corporation.
---
About this entry
You're currently reading "Evergreen Human Trafficking," an entry on Truth11.com
Published:

March 28, 2021 / 3:54 pm
Category:
Tags: