5 million Israelis or 55% of the population has been vaccinated | Israel is now hell on earth
Israel and its citizens will meet a horrific end over the coming 2 or 3 years.5 …
Henry Makow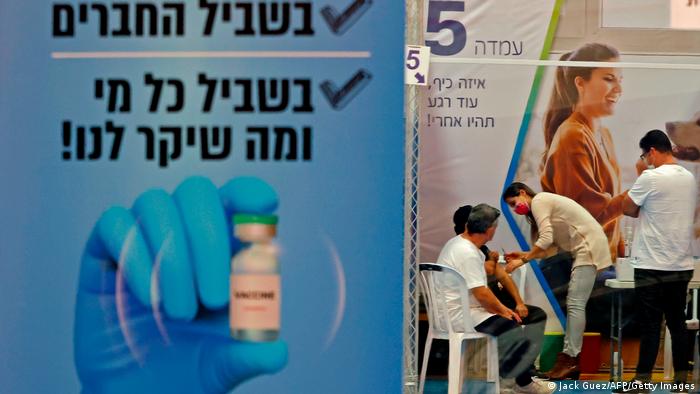 Israel and its citizens will meet a horrific end over the coming 2 or 3 years.
5 million Israelis or 55% of the population has been vaccinated.
Israel is now the biggest hell on earth for precisely two reasons:
JI is a reader who claims visionary powers. We hope he is mistaken.
by JI
(henrymakow.com)
1) With around 53 % of the Israeli population vaccinated with 2 shots of the mRNA vaccines and with Israeli kids (10 to 15 age group), too, set to be vaxxed over the coming 3 to 4 months, we should see millions of deaths in Eretz Yisroel (Land of Israel) over the next 9 to 14 months or so as the killer C19 vaccine manifests its deadly autoimmune and blood clotting effects resulting in Israelis dying 24 x 7 everywhere – at home, on the roads, in hospitals, in malls, in schools, on the beaches, in bars and offices.
The phenomenon of virus/vaccination shedding, will, in addition, spread serious diseases to unvaxxed people in contact with those vaxxed. Shedding of harmful pathogens and toxins occurs via exhaled breath, perspiration, physical touch, coughing, talking, body waste and the like.
2) From the spiritual perspective, it's clearly visible through the mystical vision that the forces of suffering and death are steadily gathering as a thickening sheet of life force-sucking vibrations in the aura of Israel and Palestine.
This pervasive field of black energy can be perceived hanging all over Israel covering and penetrating all the people and objects.
Israel and its citizens will meet a horrific end over the coming 2 or 3 years. I can't look at any recent video or recently typed page coming from Israel because the life force sucking black colored vibes are so very disturbing and harmful. I've unsubscribed from almost all Israeli YT Hebrew/English channels and print media and have stopped communicating with Israeli relatives/friends as the energy exchange with them is damaging and then it takes me at least 45 minutes to detox my body, clothes, carpets, bedding, furniture and walls in my apartment of the coating of black energy coming from these Israeli contacts.
HaShem wants to destroy Israel and almost all its people and is using the evil spirit entities like Baal, Molech and Baphomet among others and their human shills on earth to execute the genocidal job.
With the fall of Israel and the decimation of almost all its 9 million or so population via vax and a concomitant Globalist scripted regional war, the rest of the world, too, enters a massive depopulation phase.
Be prepared. A spiritual Israel should arise from the ashes with remnants of Jewry from around the world post apocalypse.
Original Article: https://henrymakow.com/2021/04/covid-vaccine-will-destroy-israel.html
---
About this entry
You're currently reading "5 million Israelis or 55% of the population has been vaccinated | Israel is now hell on earth," an entry on Truth11.com
Published:

April 28, 2021 / 7:51 pm
Category:
Tags: