Uganda Lockdown is leading to starvation.(l. James & Emilly, and their two y…
Uganda Lockdown is leading to starvation.(l. James & Emilly, and their two y…
Henry Makow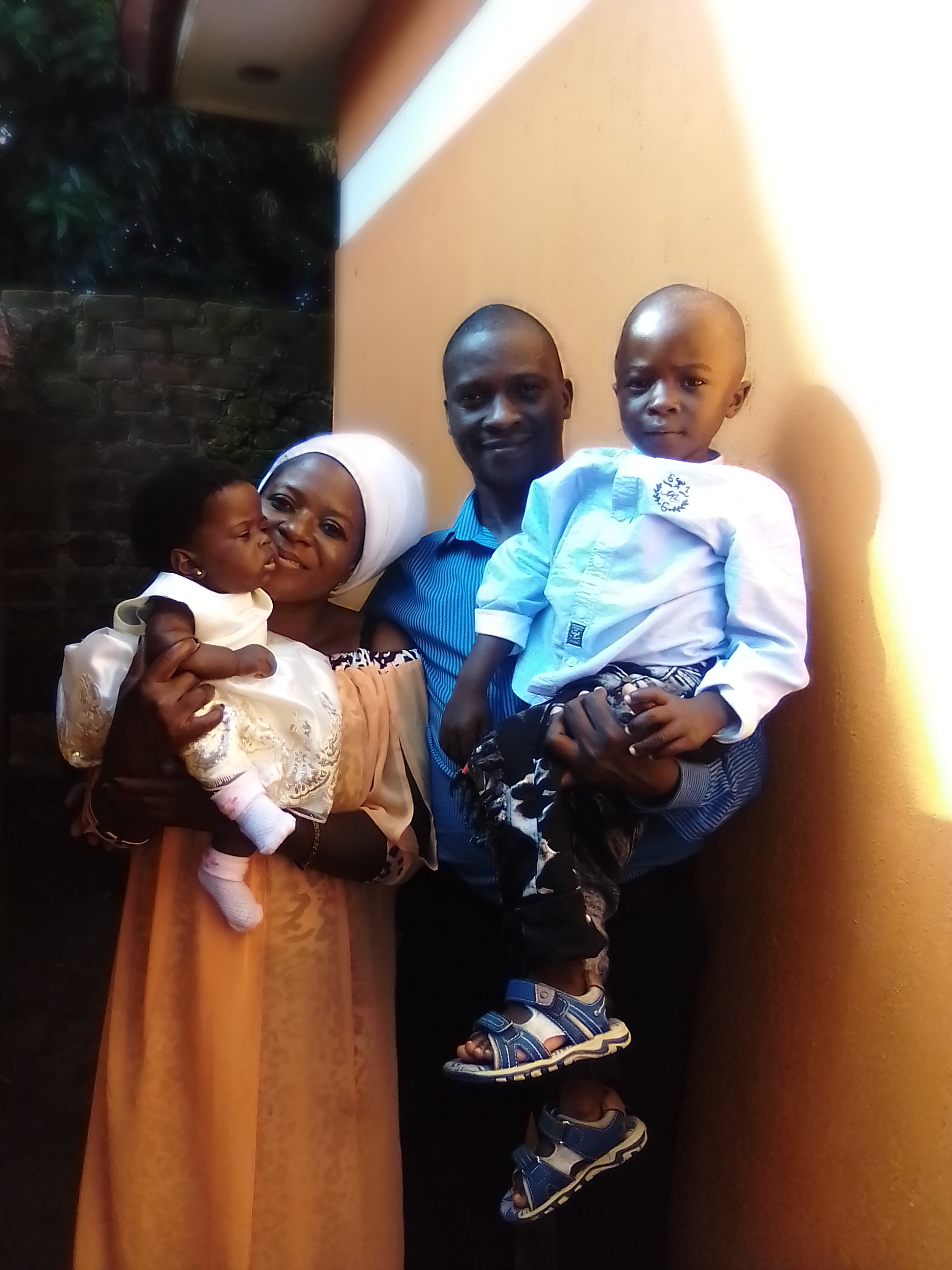 Uganda Lockdown is leading to starvation.
(l. James & Emilly, and their two youngest children)
Many people are starving in their homes due to lack of food.

By James Mubiru
(henrymakow.com)
My Homeland Uganda is currently experiencing another lockdown and millions of Ugandans are in misery because it is very difficult for them to meet their daily basic needs including food and other life essentials.
It was Friday June 18th when Pres.Yoweri Museveni ordered citizens to stay home for the next 42 days as a strategy to contain the spread of Covid-19 Scamdemic.
Sadly, there are lots of sufferings among the local people as most of them live in poverty lacking means to fully sustain themselves. Many people are starving in their homes due to lack of food. Their businesses shutdown due to lockdown. Those selling food in markets are incurring great losses because there are hardly any people buying their produce and most of it ends up getting rotten.
Also street market traders are forced to walk long distances and others forced to sleep in their stalls.
Uganda traders want Ugandan Pres.Yoweri Museveni to ease the restrictions because most of the produce they are selling like bananas, tomatoes, vegetables and fruits etc gets rotten due to lack of buyers.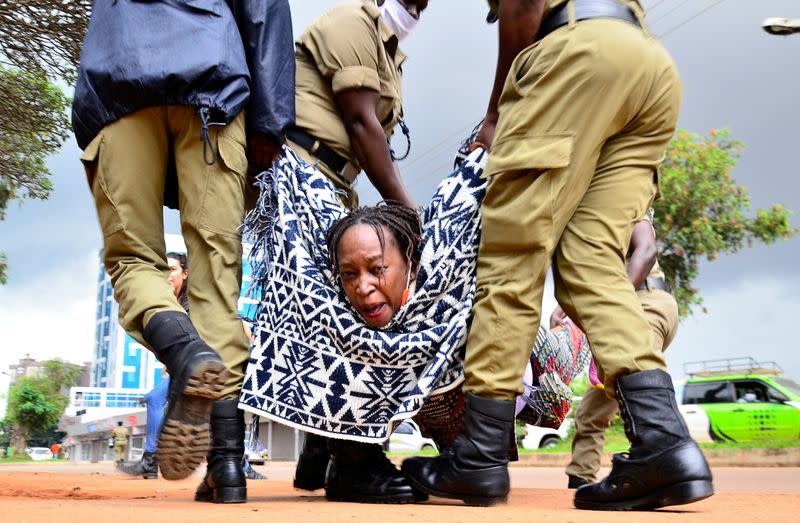 (Ugandan police arrested prominent academic Stella Nyanzi, a vocal critic of President Yoweri Museveni, as she protested against lockdown measures. With 284 cases and no deaths, Uganda has implemented one of Africa's strictest lockdowns, closing businesses and schools, banning public gatherings and the use of private and public vehicles other than those of essential workers such as medical staff.)https://www.yahoo.com/news/uganda-detains-prominent-academic-protesting-171955300.html

Also many traders are appealing to the Ugandan President to help them by suspending rent payments.
Many people can no longer maintain their businesses. Uganda Police and Army are heavily deployed to chase people off roads leading to the Uganda Capitol, Kampala. Also roadblocks are in place at all district borders. So the travel restrictions have hit hard small-scale traders here in Uganda.
Satan and his agents are trying to discourage us to take away our freedom and enslave us. We should not allow that. We should stay strong and put our full trust in God who is our Creator and ruler of this universe. He is. God of Love,Mercy and miracles. I humbly testify that God made a miracle in my life by providing a way for my family to have a source of some income (Grocery store)and donations were raised by readers of this website in order to provide a livelihood for my family.
Many thanks to all those who contributed. Unlike in the past when my family lived a miserable life, we are a happy family now. What a great miracle!! Our next plan is to try secure a small piece of land where we can build our own house (home) for the permanent settlement of our family.God is with us and have full faith that our next family plan will be accomplished some day according to God's plan and Will so that we shall be no longer spend much money on rent.
Romans 8:35-39 KJV Yours in Christ, James Mubiru and family, Uganda Email: truthrevealedinchrist2021@gmail.com Phone: +256706947055
https://www.africanews.com/2021/06/25/uganda-arrests-street-vendors-defying-virus-lockdown//
Original Article: https://henrymakow.com/2021/06/uganda-lockdown-leading-to-starvation.html
---
About this entry
You're currently reading "Uganda Lockdown is leading to starvation.(l. James & Emilly, and their two y…," an entry on Truth11.com
Published:

June 27, 2021 / 10:47 pm
Category:
Tags: