FEMA's Billing Code for Death by Guillotine is ICD 9 E 978 – Must-watch video
FEMA's Billing Code for Death by Guillotine is ICD 9 E 978 – Must-watch video
AMG-NEWS.com / Medeea Greere
ICD 9 E978 Is United States Code For "Legal Execution"
The specific code will make any American's hair stand up on the back of their neck. The code is ICD 9 E978. After reading this code I decided that it was my duty to investigate further and get to the bottom of why we have a medical code in the United States for "Legal Execution."
FEMA's Billing Code for Death by Guillotine is ICD 9 E 978. This would be FEMA as in FEMA camp. With renewed interest being shown by the public in FEMA camps because of the Brownsville converted Walmart into a FEMA camp, this is a good time to bring this information out on the public.
ICD 9 E978 "Legal Execution"
All executions performed at the behest of the judiciary or ruling authority [whether permanent or temporary] as: asphyxiation by gas beheading, decapitation (by guillotine) capital punishment electrocution hanging poisoning shooting other specified means.
HB 1274 – Authorizes the state of Georgia to execute citizens by guillotine:
Georgia House of Representatives 1995/1996 Sessions
HB 1274 — Death penalty; guillotine provisions Code Sections
17-10-38/ 17-10-44 A Bill To Be Entitled An Act
1- 1 To amend Article 2 of Chapter 10 of Title 17 of the Official 1- 2 Code of Georgia Annotated, relating to the death penalty 1- 3 generally, so as to provide a statement of legislative 1- 4 policy; to provide for death by guillotine; to provide for 1- 5 applicability; to repeal conflicting laws; and for other 1- 6 purposes.
Also: FEMA "Smart" Guillotines Placed In FEMA Internment Camps. Are You On The List?
SECTION 1.
1- 8 The General Assembly finds that while prisoners condemned to 1- 9 death may wish to donate one or more of their organs for 1-10 transplant, any such desire is thwarted by the fact that 1-11 electrocution makes all such organs unsuitable for 1-12 transplant. The intent of the General Assembly in enacting 1-13 this legislation is to provide for a method of execution 1-14 which is compatible with the donation of organs by a 1-15 condemned prisoner.
SECTION 2.
1-16 Article 2 of Chapter 10 of Title 17 of the Official Code of 1-17 Georgia Annotated, relating to the death penalty generally, 1-18 is amended by striking in its entirety Code Section 1-19 17-10-38, relating to death sentences generally, and 1-20 inserting in lieu thereof the following:
1-21 "17-10-38. (Index)
1-22 (a) All persons who have been convicted of a capital 1-23 offense and have had imposed upon them a sentence of death 1-24 shall, at the election of the condemned, suffer such 1-25 punishment either by electrocution or by guillotine. If 1-26 the condemned fails to make an election by the thirtieth 1-27 day preceding the date scheduled for execution, punishment 1-28 shall be by electrocution. 1-29 (b) In all cases in which the defendant is sentenced to be 1-30 electrocuted executed, it shall be the duty of the trial 1-31 judge in passing sentence to direct that the defendant be
-1- (Index)
LC 21 3643
2- 1 delivered to the Department of Corrections for 2- 2 electrocution execution at a state correctional 2- 3 institution designated by the department.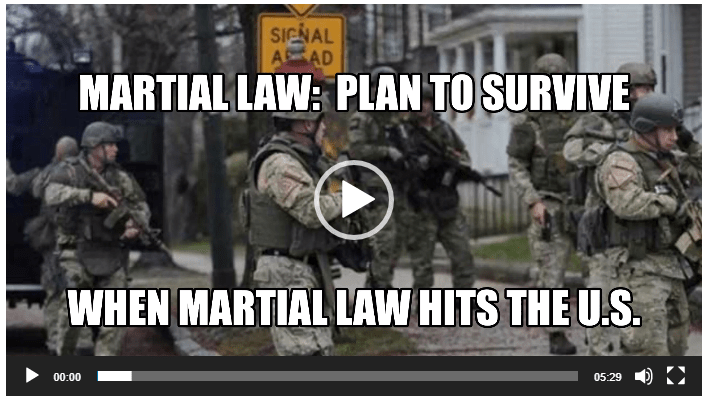 ---
About this entry
You're currently reading "FEMA's Billing Code for Death by Guillotine is ICD 9 E 978 – Must-watch video," an entry on Truth11.com
Published:

October 20, 2021 / 12:24 pm
Category:
Tags: