Dr Robert O. Young on the 'Covid virus' hoax and the horrific contents of the fake v accines
Dr Robert O. Young on the 'Covid virus' hoax and the horrific contents of the fake vaccines
David Icke / Richard Willet – Memes and headline comments by David Icke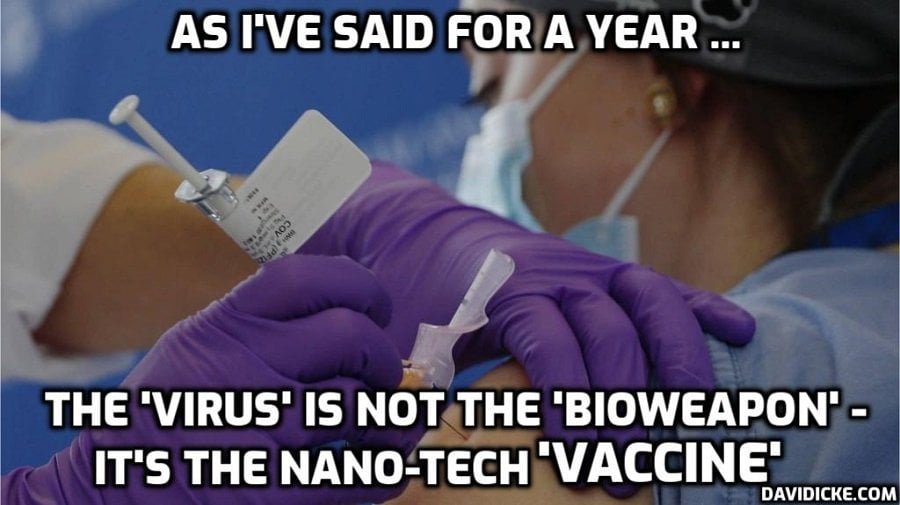 Dr. Robert O Young's Story
Over the past two and a half decades, Robert O. Young has been widely recognised as one of the top research and clinical scientists in the World. Throughout his career, his research has been focused at the cellular level. Having a specialty in cellular nutrition, biochemistry and microbiology, Dr. Young has devoted his life to researching the true causes of "disease," subsequently developing "The New Biology™" to help people balance their life.
In 1994, Dr. Young discovered the biological transformation of red blood cells into bacteria and bacteria to red blood cells. He has since documented several such transformations."For over 30 years, we have researched the benefits and effects that lifestyle and nutrition have on one's health and fitness. With more than 40,000 case studies throughout the years, we have discovered that the pH level (the acid-alkaline measurement) of our internal fluids affects every cell in our bodies. Extended acid imbalances of any kind are not well tolerated by the body." – Dr Robert Young, phoreveryoung.com
Listen Here: Shocking Contents of Covid Jabs Exposed: The Horror Show Under the Microscope with Dr Robert O. Young

Original Article: https://davidicke.com/2021/11/09/dr-robert-o-young-on-the-covid-virus-hoax-and-the-horrific-contents-of-the-fake-vaccines/
___________
Support Truth11.com $1 Per Month or make a Donation
For 16 Years we have reported the truth on Truth11.com without asking for donations or advertising. I have worked full time without pay and funded Truth11.com myself.
Recently we have started a $1 per month or donation campaign to help with costs and to further expand.
We are doing our part in this war to get the truth out with 30 million articles read per month on Truth11.com, our telegram channel and articles we email.
If you can, help us in our cause with our $1 per month campaign or by making a small donation.
Thank you truth warriors, we appreciate your help!
---
About this entry
You're currently reading "Dr Robert O. Young on the 'Covid virus' hoax and the horrific contents of the fake v accines," an entry on Truth11.com
Published:

November 10, 2021 / 10:06 pm
Category:
Tags: