GLOBAL EXCLUSIVE: LT GEN MICHAEL FLYNN LAYS OUT PLAN TO SAVE AMERICA AND THE WORLD
GLOBAL EXCLUSIVE: LT GEN MICHAEL FLYNN LAYS OUT PLAN TO SAVE AMERICA AND THE WORLD
Prepare For Change / Rev. Kat Carroll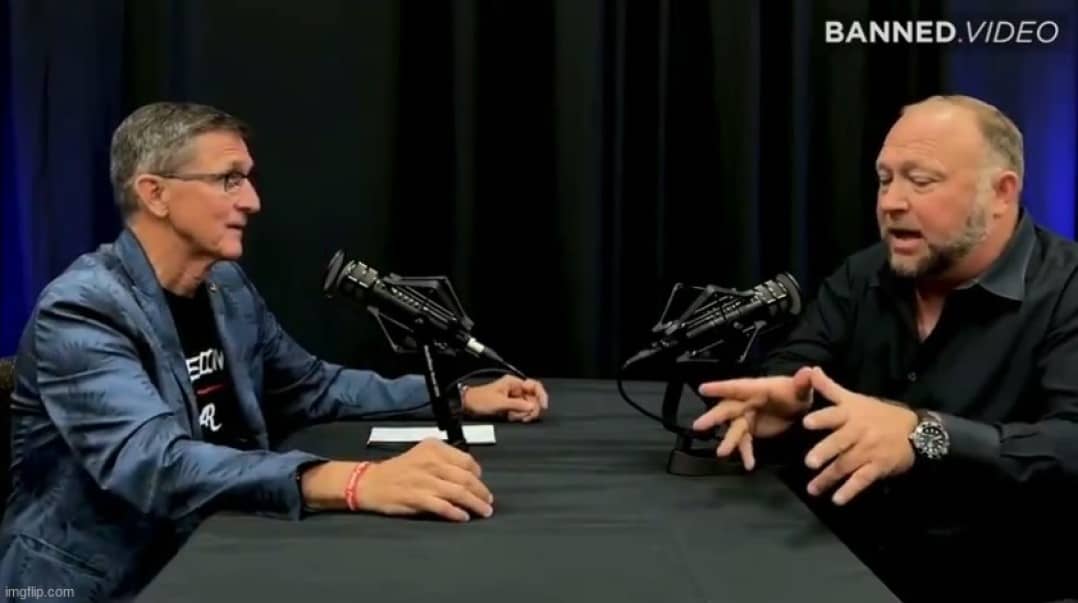 GLOBAL EXCLUSIVE: LT GEN MICHAEL FLYNN LAYS OUT PLAN TO SAVE AMERICA AND THE WORLD (video)
Two weeks ago during the Senate Committee on Health, Education, Labor, Sen Rand Paul told Anthony Fauci to resign, after accusing him of responsibility for the entire Covid-19 pandemic.
Three times, Rand Paul has cross-examined Anthony Fauci, actually getting him to lie to Congress – and not one time has Rand Paul delivered the knock-out blow and presented the copious felony evidence he has in his possession nor has he gotten the Capitol Police and the FBI to cuff Fauci and perp walk him out of the Capitol building.
Rand Paul and others have everything they need to arrest Fauci but all we get are these toothless theatrics before these committees. The only thing Sen Paul seems to do with these hearings is to use them to raise money for his campaign.
As David Martin says, "That's monetizing an act of terror. That's not being a Patriot."
During an electrifying talk given by Dr David Martin that we ran recently, David very rightly said:
"On our watch, we should not let a single attorney general or US attorney; we should not let a single elected official, we should not let a single public health officer get away with any public statement that does not confirm that this is a bioweapons program meant to destroy, maim and kill the Citizens of the United States and the people of the world."
The first person with such standing to start moving somewhat this direction is Lt Gen Michael Flynn. Although he is not currently serving in a government position. He correctly identifies COVID as a pretext to implement the Great Reset into global Communism and he understands this threat better than any other politician that I've heard speak to this.
Flynn's message is simple: Get involved in your local government – and take it back!
https://www.bitchute.com/video/Loj0xRJAoaI1/
Original Article: https://prepareforchange.net/2021/11/20/global-exclusive-lt-gen-michael-flynn-lays-out-plan-to-save-america-and-the-world/?utm_source=rss&utm_medium=rss&utm_campaign=global-exclusive-lt-gen-michael-flynn-lays-out-plan-to-save-america-and-the-world
Become a Truth11.com Patron
$1 Per Month or make a Donation
Dylan Eleven | Truth11.com
• War has been declared by our governments against the people.
• They are illegally going against our constitutions and international law.
• Human rights violations are personal liability. Meaning every police officer or judge or anyone violating your rights is personally liable and face life in prison for their actions.
• Following orders or local laws is not a valid defence.
• Governments are committing genocide with the deadly vaccines.
• Mainstream media is complicit in this genocide.
• 2020 had no excess deaths as there was no virus and no pandemic.
• 2021 excess deaths are already up 30% due to the vaccine adverse reactions.
• They will try to hide the vaccine deaths by blaming a new variant or virus or biological attack.
• They will try to force vaccinate everyone.
• Organize, stock up, share the truth and prepare for war.
• Independent media is fighting in this war to arm you with the truth and to help unite us all. Please help support Independent media.
---
About this entry
You're currently reading "GLOBAL EXCLUSIVE: LT GEN MICHAEL FLYNN LAYS OUT PLAN TO SAVE AMERICA AND THE WORLD," an entry on Truth11.com
Published:

November 20, 2021 / 7:04 pm
Category:
Tags: