Ted Cruz: 'No Pissant Politician… Has The Right Or Legal Authority To Force You' To Get Vaccinated
Ted Cruz: 'No Pissant Politician… Has The Right Or Legal Authority To Force You' To Get Vaccinated
Infowars.com
Sen. Ted Cruz (R-Texas) eviscerated Democrat "petty tyrants" Thursday over efforts to cram funds for vaccine mandates into a budget resolution.
Speaking to reporters after the Senate voted down a resolution to remove funding for the mandates, Cruz tore into "pissant politicians" like Joe Biden for overstepping federal authority.

"The Biden White House mandates have been struck down repeatedly by the courts," Cruz said.
"They are blatantly lawless. Joe Biden knows they're lawless. His lawyers have told him that the vaccine mandates are contrary to law. And Democrats don't care. They don't care about medical privacy. They don't care about individual autonomy. Instead, we have seen in the course of this pandemic, Democrats, being very comfortable with being petty tyrants and decreeing that you must obey their medical mandates."
The senator from Texas went on to highlight the Biden admin's brazen overreach, even as courts have contested the mandates as "staggeringly overbroad" and "likely unconstitutional."
"It ought to be your choice as a responsible adult to decide whether to get the COVID vaccine," Cruz continued. "And you ought to make that discussion, that decision in consultation with your doctor. And no pissant politician — whether a local mayor, or a governor or the President of the United States — has the right or legal authority to force you to make that decision."
"And the cynicism of the Biden White House was really underscored when their illegal vaccine mandate was enjoined by the Federal Court of Appeals and the next day, the White House press secretary's office stood up and told Americans obey the order anyway, never mind those pesky little courts," Cruz continued.
"Never mind the rule of law, never mind following a judicial order, you should obey our decree anyway. I think that is lawless. I think it's wrong. It's an abuse of power. It is threatening the jobs of millions of Americans from active-duty military soldiers and sailors and airmen and Marines to federal civilian workers, to Border Patrol agents, to federal law enforcement to airline pilots and flight attendants to air traffic control."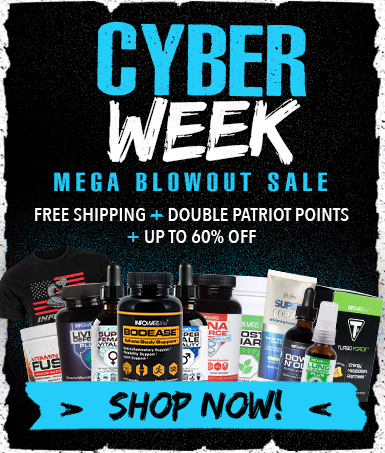 According to the Daily Wire, Cruz also "noted he supports vaccines and that both he and his family have been vaccinated against the coronavirus but he 'also support[s] individual liberty and individual responsibility.'"
Unfortunately, other congressmen didn't agree with Sen. Cruz's vehement dissent.
The Dallas Morning News reports: "The Senate voted 50-48 against a proposal to cut funds to enforce the vaccine mandate. Moments later, the chamber finalized the spending plan 69-28, keeping the government open through Feb. 18 and averting a shutdown that would have begun at midnight Friday."
---
About this entry
You're currently reading "Ted Cruz: 'No Pissant Politician… Has The Right Or Legal Authority To Force You' To Get Vaccinated," an entry on Truth11.com
Published:

December 4, 2021 / 6:24 pm
Category:
Tags: