You can lock it up..you can chain it up but the truth is like water. It always finds a way.
You can lock it up..you can chain it up but the truth is like water. It always finds a way.
Tap News / Tapestry
"My son is hostage in Australia tonight but he has never been more free."
From now on, Novak has become the symbol and leader of the free world, the world of countries and poor and oppressed people.
My son Novak Djokovic showed that even a small heroic country like Serbia can have the greatest athlete and tennis player of all time,
and that the truth can no longer be hidden.
Tonight you can lock it up, tomorrow you can chain it up but the truth is like water and it always finds a way.
Novak is the Spartacus of the new world who does not tolerate injustice, colonialism and hypocrisy but fights for the equality of all on this planet,
regardless of skin color, religious belief and money they have.
Novak has proven that you can achieve any goal if you have a dream and his dream is shared by billions of people, including children who look at him as an example.
Maybe the rich world won't let him continue playing tennis, but in doing so, he will reveal his true face and start a much more serious match.
On one hand, there will be greedy and arrogant members of global oligarchy and on the other, a proud and free world that always believes in justice, truth, fair play and the dreams of its children. "
– Srdjan Djokovic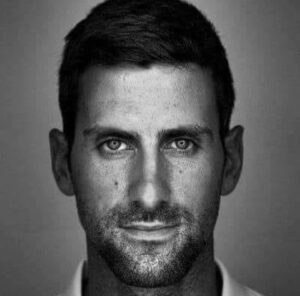 Original Article: https://tapnewswire.com/2022/01/you-can-lock-it-up-you-can-chain-it-up-but-the-truth-is-like-water-it-always-finds-a-way/
Dylan Eleven | Truth11.com
1. 2020 No Pandemic, No Excess Deaths
There was no pandemic in 2020, no excess deaths compared to previous years.
+ 2. 2021 Vaccine Genocide, Deaths Up 40%
The vaccinated are hurt and dying and overall death rates and injury rates have increased in 2021 since the rollout of these killer "Vaccines".
= 3. 2022 The People Take Back Our World
2020 is the year of the tiger. The year we go on the offensive. Every person who know the truth can take back our world:
• Immediately halt the vaccine roll out
This is done by the people. Everyone tells every person who is giving out the jabs to that they are murdering people and we know it and will hold them personally liable. Be silent no longer. Go to the source. Block the rollout. Ten Million people each day are being put on an irreversible countdown to vaccine death. This must stop now.
• The police must do their job and arrest those responsible for this genocide
This is accomplished by everybody going to your police station and delivering proof of genocide and a demand for them to do their job and arrest based on evidence provided. Arrest those responsible or get out of the way and let us arrest them and end this genocidal plot.
• Masks of slavery and obedience must be removed
This is done by everyone who knows the truth must inform anyone wearing a mask that there is a big movement for people to remove their masks of slavery that are hurting them. They should join with this movement amd be free of the mask.
Also many people who are aware of the truth wear masks at certain times; there must be a zero compliance policy put into affect. Never put a mask on again for any reason.
• Help those who have been vaccinated
There is a ticking time bomb in every vaccinated person who did not get a placebo. This must be the immediate focus of every true health care provider. The vaccine must be detoxed and assistance given to reverse the damage. Inform those who have been vaccinated that they need help before it's too late.
Armed the truth, united we stand and actively take back our world.
Become a Truth11.com Patron $1 Per Month or make a Donation
Thank You For Helping Independent Media
---
About this entry
You're currently reading "You can lock it up..you can chain it up but the truth is like water. It always finds a way.," an entry on Truth11.com
Published:

January 8, 2022 / 1:47 pm
Category:
Tags: